Support our work
There are lots of ways that you can support the work that we do to #ChangeTheRatio
Become a member
Tech She Can is a charity on a mission to ensure that everyone has an equal opportunity to participate in the development of technology and for women to play an equal role in how our world works, looks, thinks and feels. Support from members allows us to deliver our core services in a strategic and sustainable way, including:


creation and offer all Tech We Can educational resources at no cost to schools.
providing virtual training for Tech We Can champions each year, helping to inspire more children across the UK.
inspiring young women to consider tech careers through role models videos.
Most education providers are set up on a subscription basis. Being fully funded by supporters means that Tech We Can is fully accessible to all schools and it can support the children who need it most. It also enables us to work with training providers to develop and promote woman-friendly pathways into technology careers.

As a member you also have access to:
A unique, diverse community Invitations to a programme of events throughout the year to convene and upskill people within the unique community of member organisations (micro, SME and large) representing +40 sectors.
Employee training and resources Offer to train your workforce to become Tech We Can Champions, for free, and then connect them into schools as volunteer, real-life tech role models. They'll have access to all the Tech We Can learning materials.
Brand, Comms and PR Featuring your organisation's logo on the Tech She Can website. Promotion of the partnership and impact across Tech She Can social media channels.
Fully-funded tech apprenticeships Opportunity to be a donor / beneficiary of surplus apprenticeship levy within the Tech She Can community - a multi-million pound pot - as we collectively aim for 'zero waste'.
Strengthening talent pipeline Tech She Can is on a mission to enrich education, create career pathways and inspire change at all levels in order to change the ratio of women working in tech roles. This will help to deliver a more diverse, robust pipeline in the future and tackle the current skills shortage in the UK.
Get in touch to find out more.
Support our work by making a donation today
How your donation can make a difference
We're grateful for all donations - small and large. Your support, along with that of our members, allows us to create and offer all our Tech We Can educational resources to schools free of charge.

Donations are key to funding our core services, but we also work in partnership with organisations on new initiatives. Get in touch to find out more.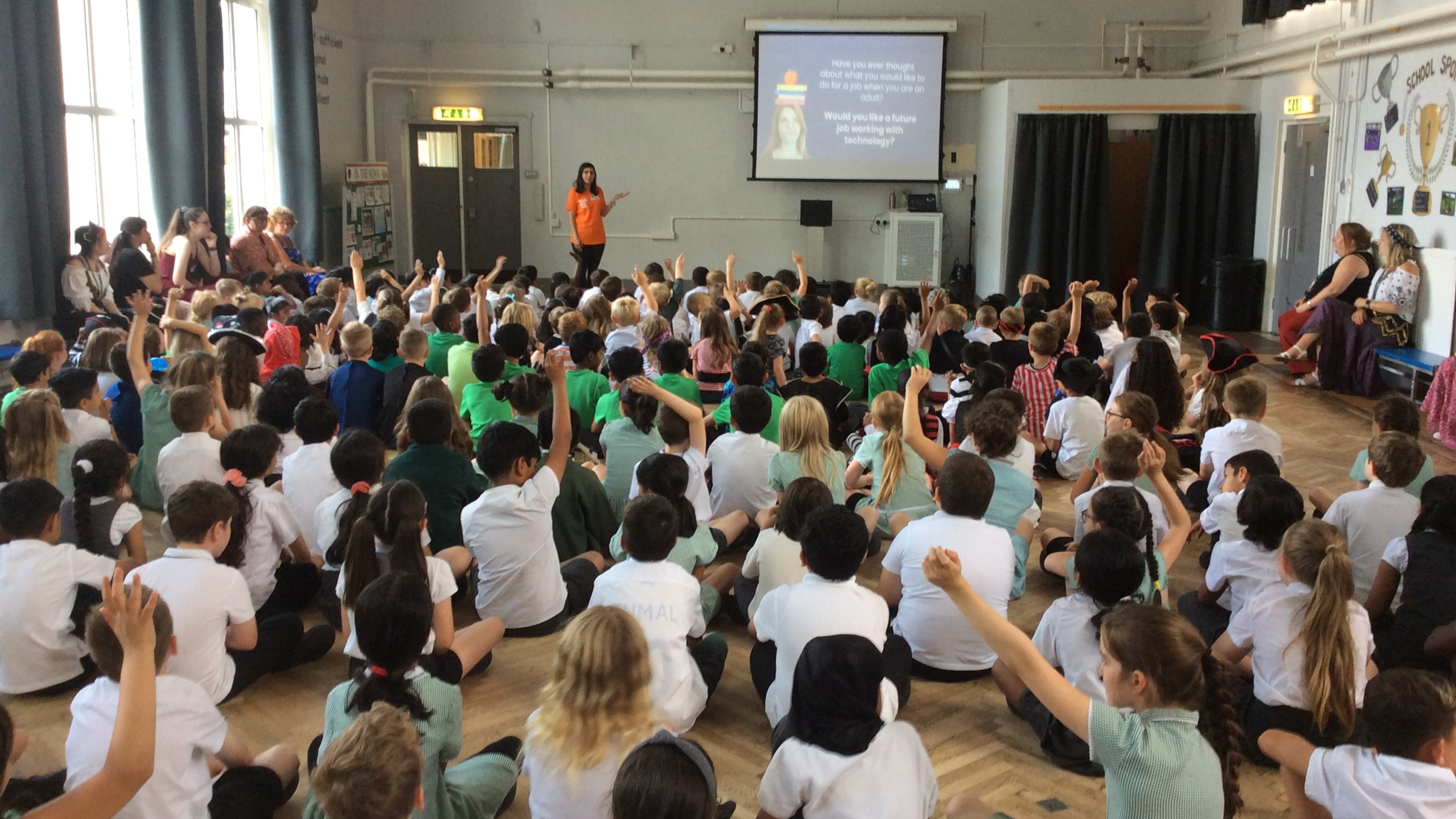 Other ways you can support us
As a charity, we couldn't do our work without the support of our member organisations.

From generating funding through donations and sponsorships, to sharing knowledge and insights which shape the work we do together, to providing volunteers for our programmes - their support is truly invaluable.

Read more about our members' commitments and how you can join us.